Hard Rock Golf Club Riviera Maya is seemingly carved out of the enigmatic Mayan Jungle.
One of the most beautiful 18-hole Robert von Hagge Signature Design golf courses in Cancun can be found on this property. beautiful fairways, spectacular greens, and strategically positioned bunkers, among others.

This is more than simply a game, as seen by the 18 flawless holes and 6,775 yards of challenging play that won it the Trip Advisor Certificate of Excellence. Prepare yourself and begin your ascent to the grandeur of modern rock and roll.

It takes more than just a golf course to accomplish this. In a prime location in Quintana Roo, the Hard Rock Golf Club Riviera Maya, one of the first modern-era courses, offers spectacular natural beauty surrounded by distinctive flora and Mayan ruins.
servicies at Hard Rock Golf Club Riviera Maya
golfers love Hard Rock Golf Club Riviera Maya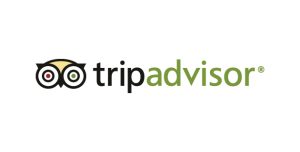 2 of us, from Unico 20 87, played this course 3 times in mid December. The course was in good shape. The Greens were a bit slow. The 1st day we were paired with 2 guys, 2nd with 1, and the third we went off by ourselves for a 3 hour round ! We brought our own clubs, and rode in their carts - the carts were fine, but no GPS. The drink carts were frequent and the employees were all friendly. For us, breakfast, drinks, and lunch were all included - it was fantastic. The 18th hole is very cool, and is our favorite.
However designed this course was possessed but what a good job. I've played here since 2003 and can't wait for the challenge from the tips everytime I play. Course was in great shape greens were average speed and held ok, we had rain last night. Service was good and it's an all inclusive deal so you have food and drinks included.
A little expensive (we went at Twilight from 1pm to 4:30pm) but considering drinks/food are included and the course as beautiful as it was, we had a great time. We rented clubs (TaylorMade) and now I'm upset because I may have to get new ones when I get back; they were really nice.
The fairways are tight,so bring lots of balls if you are a sprayer like me. Fairways and greens in great shape and the staff was wonderful. I rented the Callaways that were not too worn out...you could rent newer sticks for but I dont seem to hit rentals very consistently so the better club wasn't gonna help....With breakfast, lunch and drinks Id say this is worth all the money as this course was beautiful!
ready to Rock N roll at Hard Rock Golf Club?